950 MHz NMR spectrometer Bruker Avance NEO for high resolution spectroscopy in liquids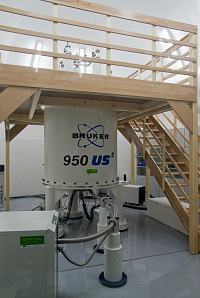 4 RF channels
5 mm triple-resonance (1H-13C-15N) inverse cryoprobe with cooled 1H and 13C preamplifiers
sample temperature range −40ºC to 80ºC
850 MHz NMR spectrometer Bruker Avance NEO for high resolution spectroscopy in liquids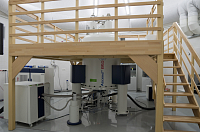 4 RF channels
5 mm triple-resonance (1H/19F-13C-15N) inverse cryoprobe with cooled 1H and 13C preamplifiers
sample temperature range 0ºC to 135ºC
700 MHz NMR spectrometer Bruker Avance NEO for biomolecular applications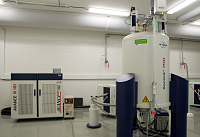 4 RF channels
5 mm triple-resonance (1H-13C-15N) cryoprobe optimized for 13C detection with cooled 1H, 13C and 15N preamplifiers
sample temperature range −40ºC to 80ºC
700 MHz NMR spectrometer Bruker Avance NEO for multinuclear applications in liquids and solids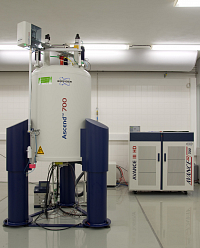 4 RF channels
5 mm dual broad-band probe, 5 mm dual inverse broad-band probe, 1.7 mm triple resonance (1H-13C-15N) probe, 3.2 mm solid-state triple-resonance (1H-13C-15N) MAS probe, and a 4.0 mm solid-state dual CP/MAS probe
600 MHz NMR spectrometer Bruker Avance NEO for high resolution spectroscopy in liquids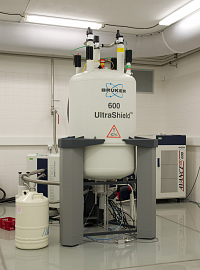 5 RF channels
quadruple-resonance (1H-31P-13C-15N) inverse cryoprobe with cooled 1H and 13C preamplifiers
sample temperature range −40º to 80ºC
500 MHz NMR spectrometer Bruker Avance NEO for multinuclear applications in liquids and solids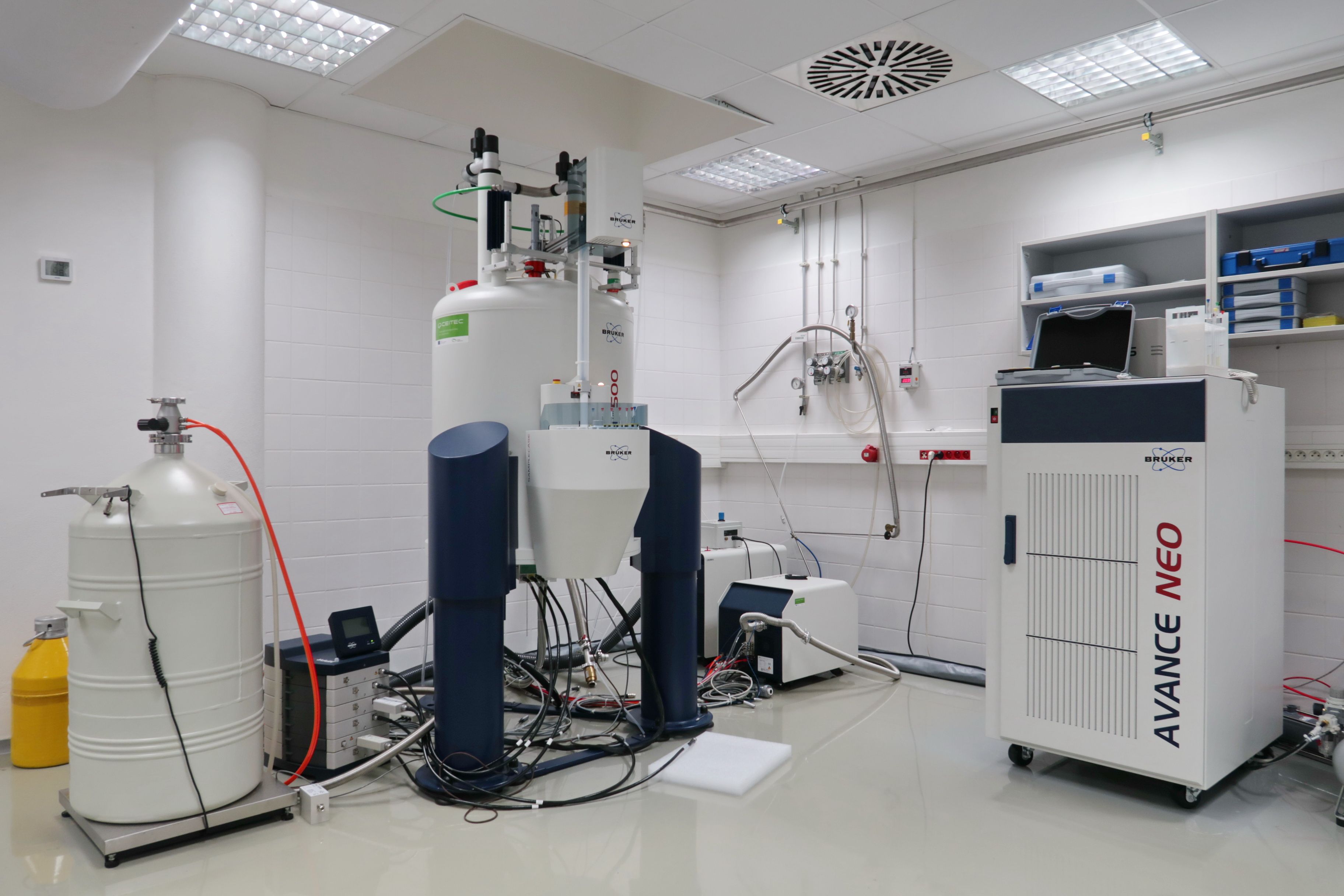 3 RF channels
5 mm nitrogen-cooled dual (BB-1H) cryoprobe (Prodigy), 5 mm dual BBFO probe, 5 mm room temperature triple-resonance (1H-13C-15N) probe, 10 mm dual (13C, 1H) probe, and a 4 mm solid-state dual (BB-1H) CP/MAS probe

Bioreactor system for NMR studies of proteins/nucleic acids in living mammalian cells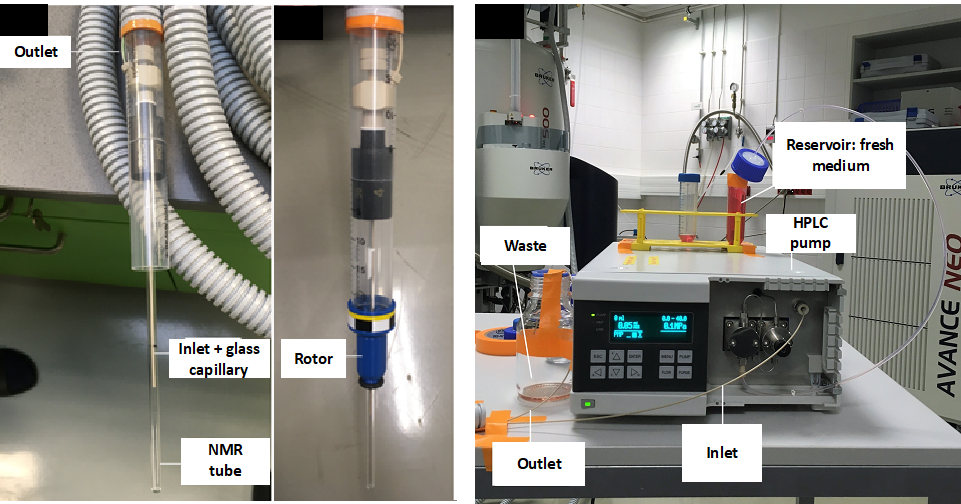 In the in-cell NMR applications, the use of gel-encapsulated bioreactors ensures that the NMR experiments are conducted with stable, metabolically active cells.
EPR Spectrometer Bruker EMX nano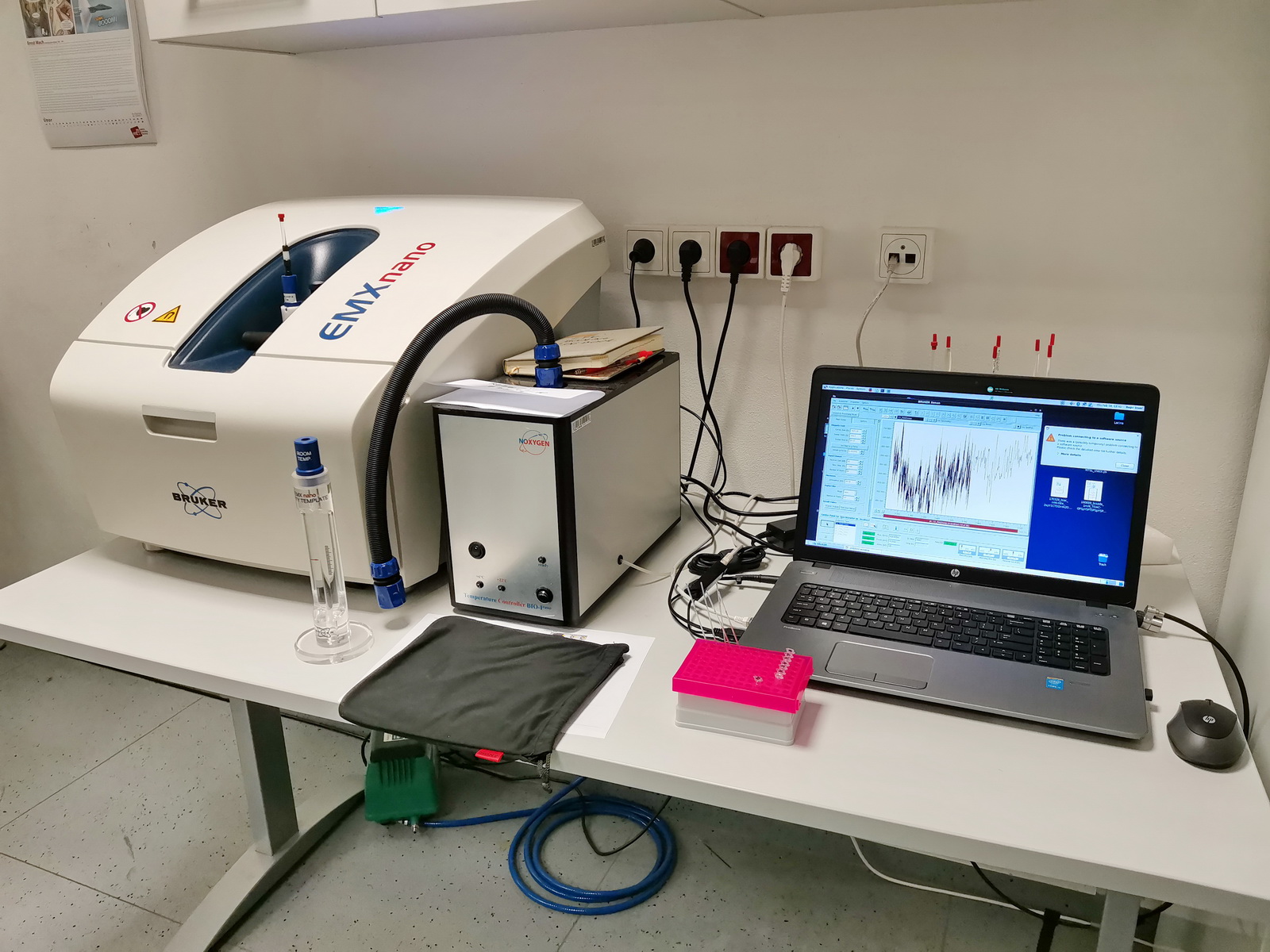 X-Band (9,75 GHz) EPR instrument

Microwave power 100 mW, field sweep range 7,000 G, field homogeneity of 50 mG over the sample volume, field stability 10 mG/h, sweep resolution (field and time) 250,000 points. The instrument is equipped with thermostatic temperature control and finger Dewar for measurement of deep-frozen samples.